Hairdreams Hair Extensions: Gorgeous hair extentions,
natural volume with hair thickening, hair lengthening,
and trendy styling and strand effects.
Tricia Bruzina is a certified Hairdreams Extension Specialist.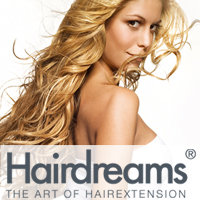 Keratin Complex Smoothing System: This revolutionary Smoothing System infuses Keratin deep into the hair cuticle, reducing up to 95% of fizz and curl leaving hair smooth, shiny and luxurious. Clients say it's "Life Changing". It rejuvenates and revitalizes the hair, giving it a softer, silkier feel that everyone raves about! This system doesn't have to be for just straight hair, as above in the pictures you see your hair can still have volume and body!
Tricia Bruzina is certified in Keratin Complex Smoothing Systems Specialist.
520-825-0665 with Tricia Bruzina